This game never happened. The coronavirus happened. But the coronavirus can't stop me from pretending it happened. Below is the recap of my pretend game.
Offensive Assault
The game began as many have begun this season: Steven Adams posts up and drains a midrange floater. This set the tone for the offense, and we saw constant penetration into the lane by the likes of SGA and Chris Paul. Dennis Schroder, who has been so consistent for most of the season, just didn't have it tonight.
But he wasn't needed, as Gallinari and Ferguson provided the outside shooting, leading OKC to a comfortable 111-95 victory.
The Washington bench was an interesting one, to say the least. John Wall, dressed in bright red pants and what can only be described as a sport coat that ate some plaid pants but stopped halfway, threw up his signature gang signs after every 3PT shot. However, he did this for both the Wizards and Thunder, so we were all a bit confused.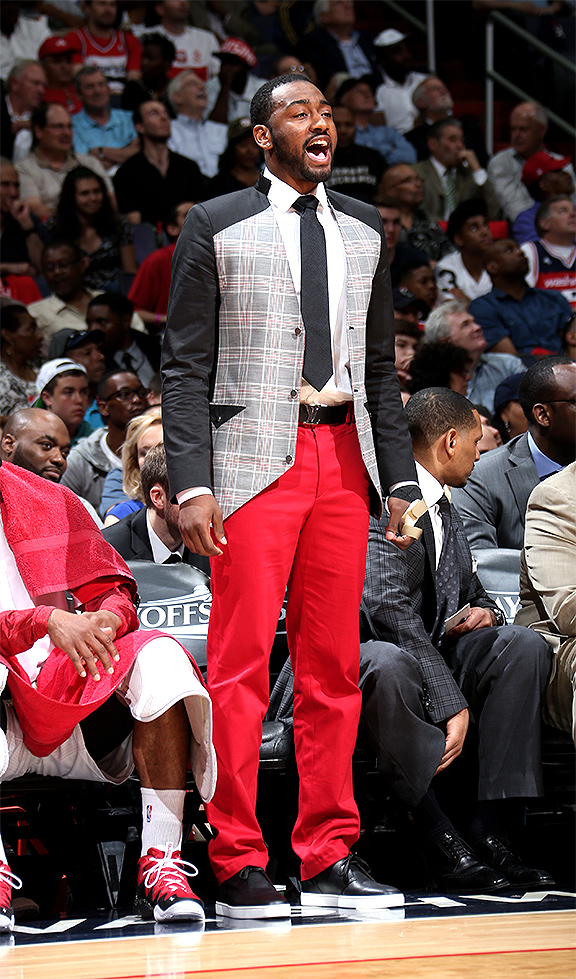 Scott Brooks, who seemed to be in a state of confusion this evening, kept mistakenly gathering the Thunder players around to draw up the play. This happened on almost every timeout. Steven Adams repeatedly followed along by accident, but most of the roster realized the situation and simply ignored him. Bradley Beal, once again, was sitting on the bench in the 4th quarter down 20 points, murmuring to himself and shaking his head. He scored 57 points on 23-of-25 shooting.
Italy Comeback
Gallinari, after a somber month for his home country, produced a refreshing and successful performance, as he led this Thunder team with 27 points on 5/9 from 3PT. In the postgame interview with Nick Gallo, he dedicated his night to family and friends back home, seen recently doing the Macarena from their respective apartment balconies. As he passed the camera, Dennis decided to throw in a "helluva player" for good measure.
Tonight's win was yet another testament to OKC's road game success. They will continue on the road this week, as they travel to Memphis and Atlanta in a back-to-back slate starting Tuesday.
Until then, Thunder UP!!
We invite you to follow Thunder Digest on Twitter and like Thunder Digest on Facebook. Don't forget to subsribe on Youtube! Our Podcast is on iTunes and on Stitcher. We also have a Thunder Digest Instagram account if you love fun Thunder photography!